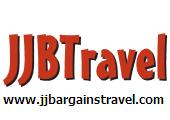 JJBargains Travel is also known and Doing Business As (DBA) JJBTravel . It is one and the same company registered in the City of Brea , Orange County and duly license to sell travel in California .
JJBargains Travel has the knowledge, contacts and expertise to translate your travel dreams into travel realities. We can arrange the simplest reservation or the most complicated itinerary, and save you money while doing so.
Our agency is staffed by highly trained travel consultants experienced in all areas of travel. We are a technologically advanced travel company capable of searching numerous resources at the same time enabling us to find the lowest possible price for your chosen itinerary. A extensive database of the world's best travel vendors allows us to put together a vacation that best suits your budget, tastes and requirements.
JJBargains Travel can also plan your corporate and company Meetings , Incentives , Conferences and Exhibitions ( MICE ) in any country requested . It is also affiliated with different travel and meeting coordinators , incentive planner , travel vendors , wholesaler , consortiums and airline consolidators to meet your business and travel needs . For your travel to any part of Asia especially to the Philippines , we are well connected to the 3 largest airline consolidators/wholesaler in the United States for PR , KE , CX , BR , CI , AA , HA , NH , OZ , SQ , TH and other international airlines serving the Asia Pacific Region . An accredited ARC-VTC , IATAN and member wit PATA travel company with CST# 2074702-40 .
Write to Us :

JJBARGAINS TRAVEL
255 E. Imperial Hwy , Suite E
Brea , CA 92821
E-mail : jjbtravel@gmail.com
or sales@jjbtravel.com
Tel# : (714)928-5526 / (714) 990-5884
Fax# : (714)674-0382
Toll Free : (888) 826-9538
Dedicated Fax : (888) 588-1485





We are certified :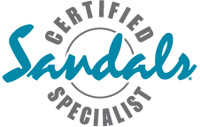 CONTACT US :
(714) 928 - 5526 - Call Direct
(888) 826 - 9538 - Toll Free



TRAVELER TOOLS











Accredited by

05-6 0208 5




Member of :