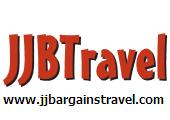 JJBargains Travel uses a sophisticated database search engine that allows us to provide the lowest airfares regardless whether it is a published fare (airline fare sale) or wholesale fare (consolidator fare). This ensures that we provide our clients with the best possible fare regardless of the season or situation.
Use our online system affiliates to find cheap flights and get the lowest available ticket by searching all major airlines for low fares. JJBargains Travel will return the largest list of fares online and sort by the lowest airfares available.
With preferred relationships with dozens of top airline consolidators, JJBargains Travel can also save you hundreds of dollars when traveling to international countries specially going to the Philippines and Asia .
*consolidator fares are usually cheaper, but very limited and have lots of restrictions , it is usually $50 or more cheaper than the current published price for international airline fare . It needs to be requested as it's travel agent only access . So go ahead request for a quote !


CONTACT US
(714) 928 - 5526