Try to Search and Compare above for the lowest intl airfare available from other online website especially going to the Philippines and other Asian Countries . Then e-mail us : jjbtravel@gmail.com for the "special consolidator airfare" to any part of Asia and you will see the difference and SAVE BIG !!!
--- JMS---




CLICK HERE TO
BOOK NOW ONLINE for LOWEST AIRFARE
to the PHILIPPINES !!!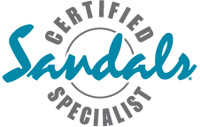 Click and Book Now !!!



At JJBargains Travel we can help you create your dream vacation. We specialize in the unique, the extraordinary--from cruises to city tours, we are your travel experts. With our worldwide contacts we can tell you where to shop, the "hottest" nightclub, or the best island hideaway.
We offer convenient and affordable vacation packages to the most popular destinations in any part of Asia , especially in going to the Philippines from any International Gateway or US departure point like LAX , JFK , EWR , ORD , etc. We are an international airlines consolidators travel agent . If you already have a fixed date and you need to buy a cheap ticket to any part of ASIA , which is our specialty fill out our --->>> consolidator request form and we will get back with you with the lowest airfare quote ( usually lower than any published airfare or any website booking engines such as "Cheaptickets" , "Travelocity" and many others . Try it and you will see the difference !
Our goal is to provide a unique, unforgettable travel experience that reflects the traveler's true desires and interests and perform this service with professionalism, creativity and knowledge. We want our clients to experience a destination rather than see it.
Now, more than ever, travelers need a trusted, one-stop-shopping partner to manage all their travel related purchases. Much more than an order taker of travel reservations, our agents are committed to cost savings and personal service








CONTACT US :
(714) 928 - 5526 - Direct Line
(888) 826 - 9538 - Toll Free



TRAVELER TOOLS